2017 New Earth UK is offering a workshop in Vaulted House and Community Design and Construction in Spain.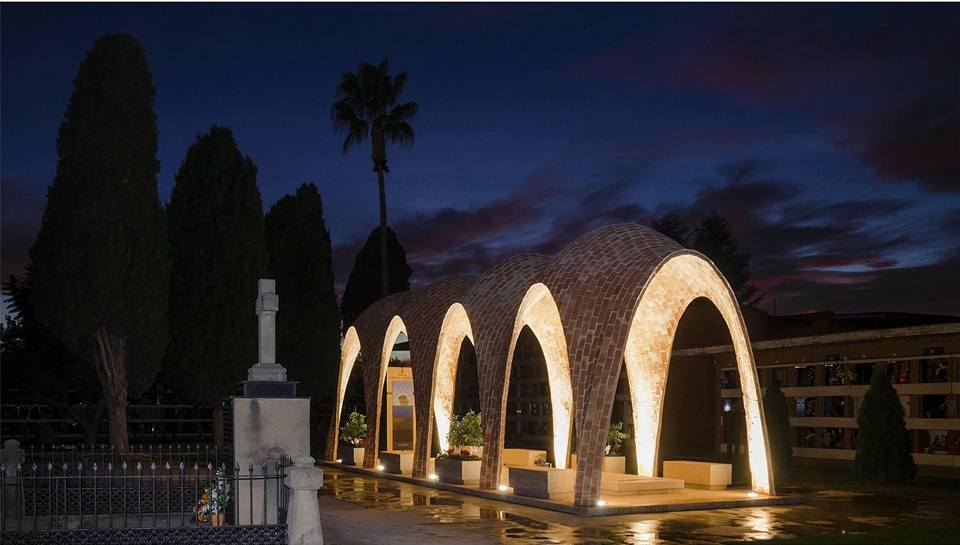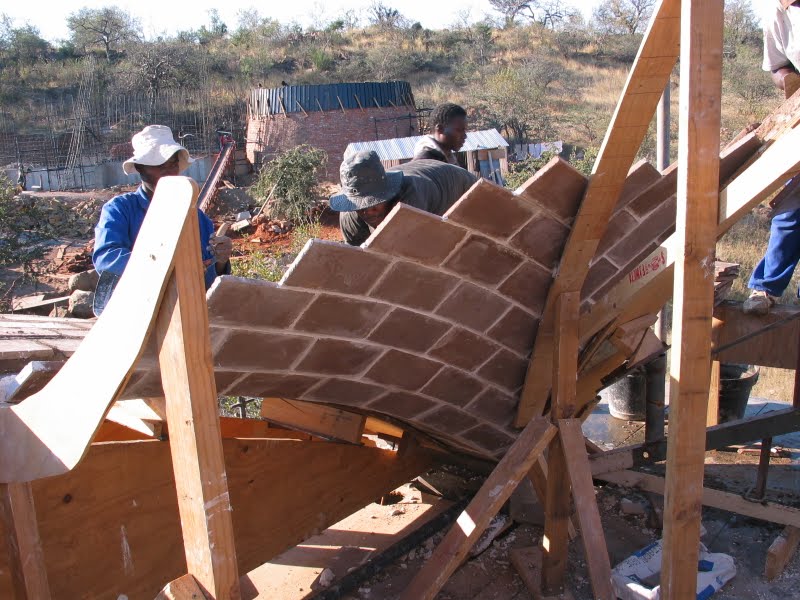 Learn to design and build your Eco-Village, Co-Housing, Courtyard Housing Cluster or a single Simple House with the timeless Sustainable Principles of Earth, Water, Air, and Fire. Our techniques are suitable for environmental groups, inter-faith families, and faith-based communities, whose members come from diverse backgrounds.
We grow from tradition to technology, adapting tradition to the 21st century needs. Today the news reports higher than ever numbers of homeless and refugees from climate change and wars. Today's need on this small planet is greater than ever for peaceful communities living in harmony with the environment and with each other.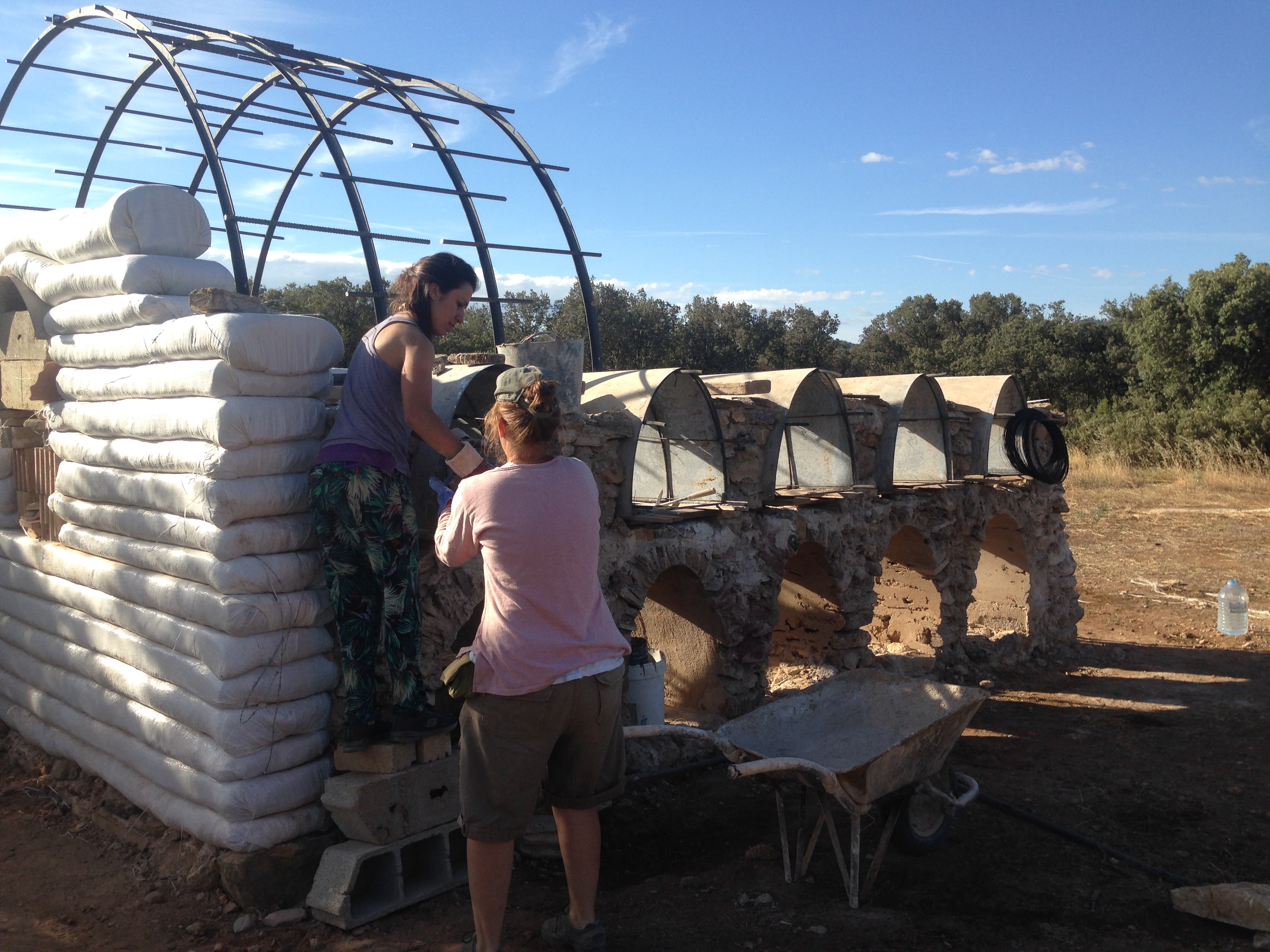 This year's hands-on training project is a Vaulted Room module. Our approach is a self-help method of MODULAR VAULTS system which can be learned by a short training.
Playfulness and innovation is a necessary part of the programme as well as an attitude of enjoying honest hard work and taking care of others. You will directly experience innovative techniques using the stones from the land; classic earth-bag system; traditional lightwieght brick-tile Catalan Vaulting system from a master mason.
An existing vault and several domes have been constructed at Domoterra Institute of Natural Building, in Monroyo (Teruel), midway between Barcelona and Valencia, by students of Earth Architecture and Sustainable Living, who have already taken a basic course. These are a great reference and foundation for the course.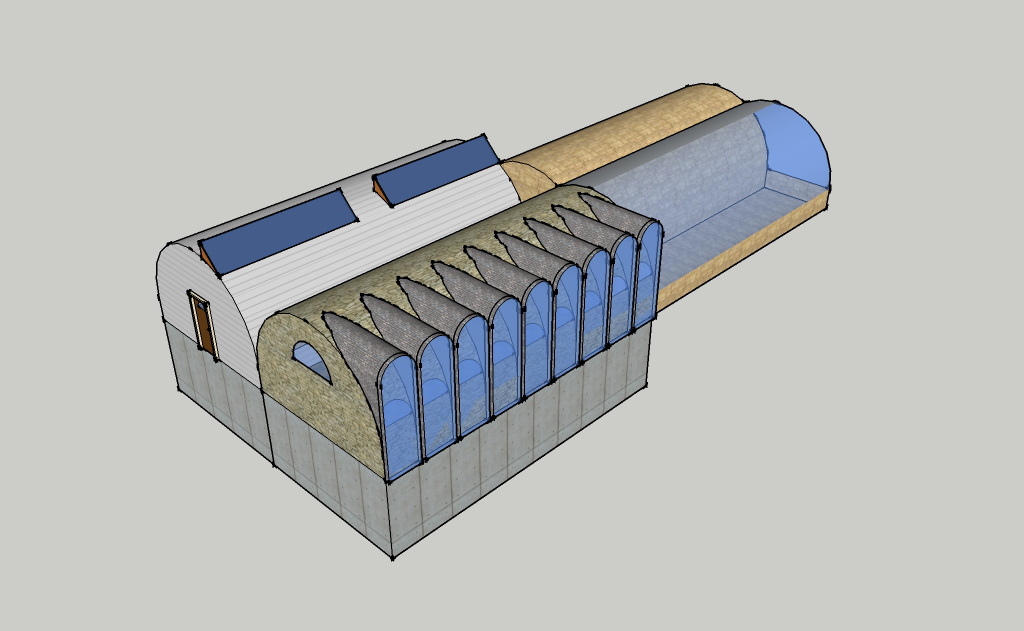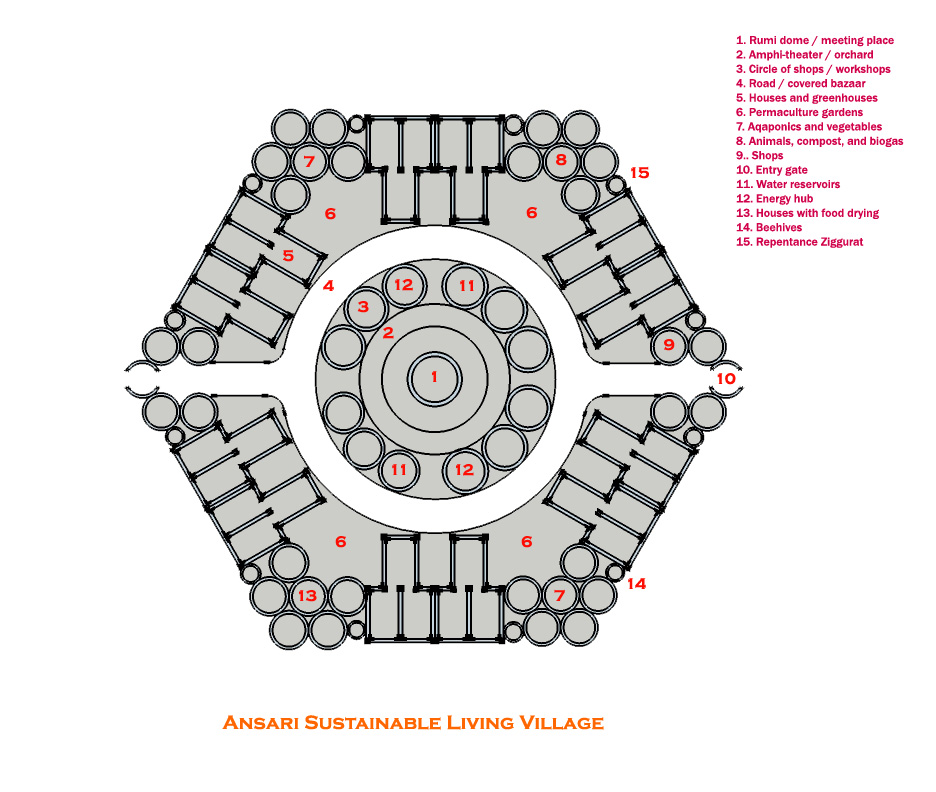 Building plans will be studied, and how to modify the single vault for wind and solar energy, and how to repeat the vaults module for Co-Housing multi-storey design. This year we have planned for you an advanced course for scaling up. Though we are idealists on the issues, we put safety first, and we are practical about design efficiency, cost, and speed of construction.
For a detailed schdeule see our website: www.new-earth.org.uk
After your registration you will be sent links to reading mateirals and design concepts.
Date:
July 31 – Aug 13, 2017
Construction of a Superadobe and Catalan Vaulted roof using Masonry Principles.
Instructors:
Ar.Iliona Outram Khalili
Salvador Gomis Aviño
Ar.Tommaso Bazzechi
Quique Salgado
Bárbara Mas
Venue:
DomoTerra's Institute of Eco Building & Sustainability, in Monroyo, Teruel, between Valencia & Barcelona, SPAIN. http://monroyo.com.es/
2 Weeks HANDS ON workshop Fees: 580 EU
For details contact us.
newearthuk@gmail.com
or
contacto.domoterra@gmail.com
PLACES ARE FILLING UP, AND NUMBERS ARE LIMITED FOR THIS COURSE. SOME PARTIAL SCHOLARSHIPS ARE AVAILABLE ON A CASE BY CASE BASIS.
To register for a workshop please correspond to newearthuk@gmail.com and complete the online application and put down a deposit to hold your place. For all seminars please check with New Earth's FaceBook Events
===================================================
PAST WORKSHOPS: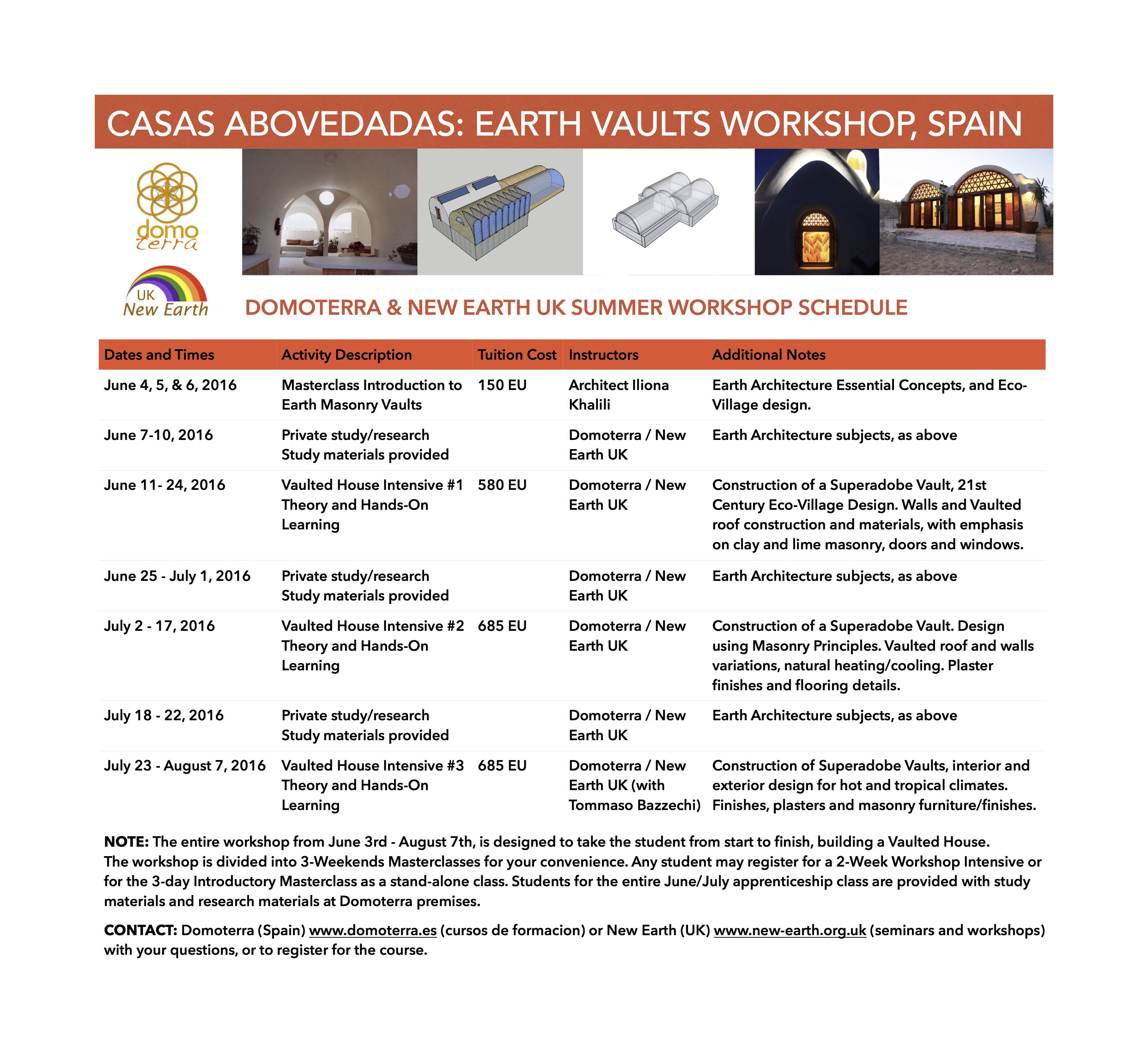 There are still places available on the weekend programme. For more information and to ask questions, email us at newearthuk@gmail.com or contact Domoterra at email contacto.domoterra@gmail.com

HANDS-ON WORKSHOP IN CYPRUS: MISAFIR (ΜΟΥΣΑΦΙΡΖΗΣ)
Conducted by
Iliona Outram Khalili & Tommaso Bazzechi
Learn the Principles of Eco-Village Design and Construction through hands-on experience building a full scale Earth Dome. Work with the sandbag shelter technology, awarded the Aga Khan Award for Architecture for refugee shelters after the 1st Iran-Iraq war, and learn from its original researchers and developers. Experience Village life and live healthily and sustainably while you work and study. Learn to convert the "materials of war", sandbags and barbed wire, into the "building blocks of peace" by working with EARTH. 
Our project will be Hands-On workshop on Ecobuilding & Sustainability, in Agia Eirini near Morphou (Guzelyurt), CYPRUS.
April 1-17  Dome structure
April18-24 Dome finishes.
Fees: €150  ( Student €100 )  
Contact:
Umut Ersoy : +90 533 848 15 08
umutersoysb@hotmail.com  OR newearthuk@gmail.com
Location:
AKDENIZ/ Agia Eirini, CYPRUS
https://www.google.com/maps/@35.279569,32.9939771,163m/data=!3m1!1e3
CERAMIC HOUSES WORKSHOP IN INDIA
Learn the Art of Ceramic Houses in Santiniketan, India; a unique  opportunity to serve humanity through earth art and architecture. Learn how to solve some of the world's most pressing problems of homelessness and environmental disaster, by designing and building with earth and ceramics. Learn skills for research and teamwork to build the structure of your dreams.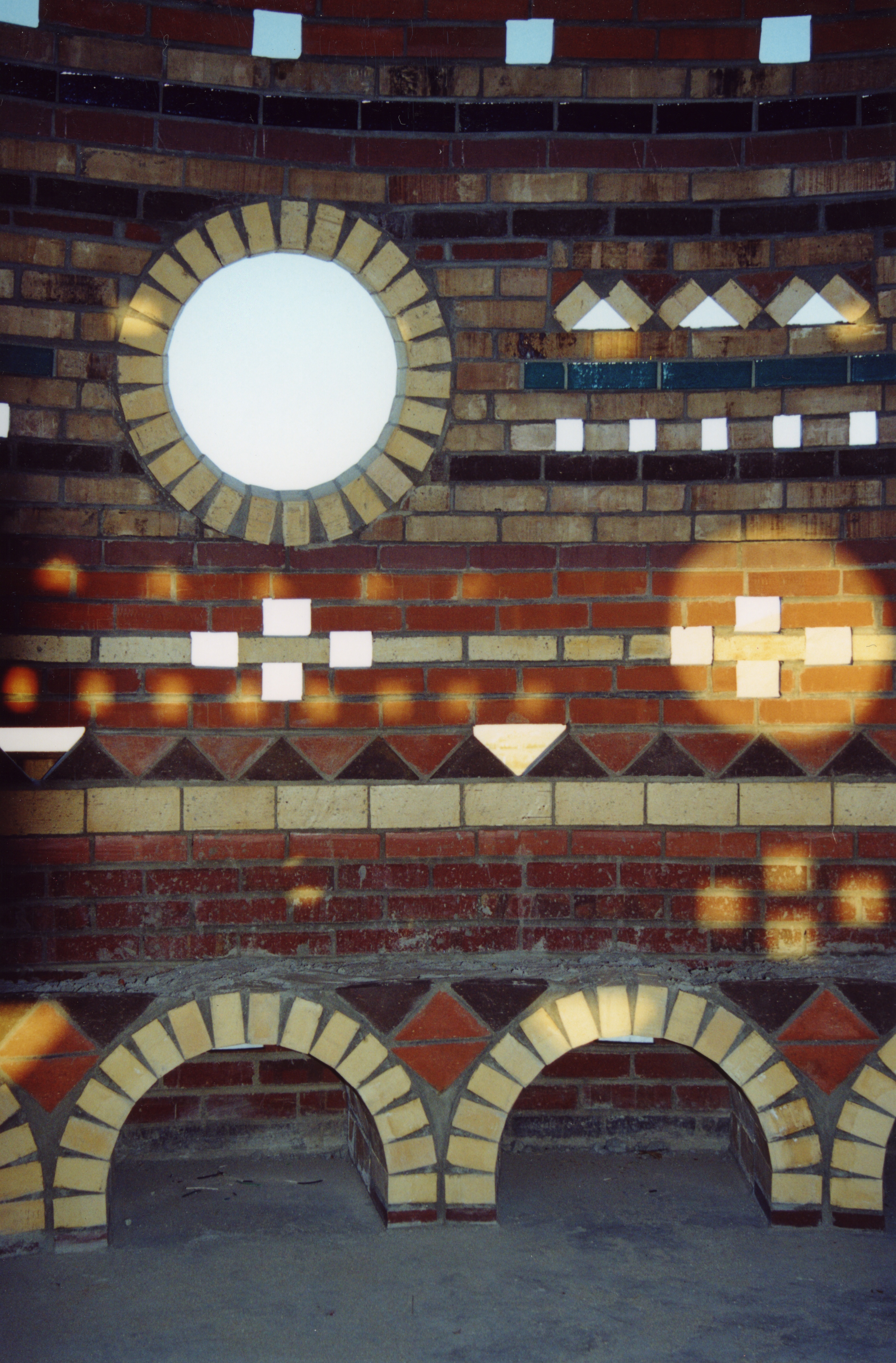 Dates: 15th November, 2015 – 30th November, 2015
Duration: 14 days plus two travel days.
Location: Visva-Bharati University, Santiniketan, Birbhum, Bolpur, West Bengal 731235, India
Contact New Earth UK: +44 (0)7454-466497
Registration: email to newearthuk@gmail.com
Available places: 5  international participants, 15 local
Tuition: $1,000 / £660
Simple room and board/meals are included on campus. Travel expenses excluded.
"Ceramic Houses and Earth Architecture"
The art, sculpture and ceramics departments of Kala Bhavana (Institute of fine art ) of Visva Bharati University, are among the most renowned in India. The university, often called Santiniketan (meaning the abode of peace), was founded and developed by the Nobel Laureate poet Rabindranath Tagore. His life was portrayed by film maker Satyajit Ray in a 1961 documentary,  "Rabindranath Tagore".
India is a country of high art and ancient traditions, including masonry and ceramics. Yet today these arts are being forgotten and superseded by a modernism that is out of tune with human nature and the traditional arts. The arts of ceramic masonry and terracotta sculpture have existed for centuries in Bengal, especially around Santiniketan, in the ancient methods from Vishnapur to Dinajpur, with a tradition of highly skilled masons.
The process of Ceramic Houses is based on the work of architect and humanitarian Nader Khalili, whose journey through the tradition of Iran, to the technology of the USA gave humanity this innovative technique in the 20th century. His first works fired entire houses and a 10 classroom school in Iran in the late 1970s and early 1980s, and continued in the USA thereafter, taking the technique to NASA in 1984 and aerospace industry research. Khalili's later work with Iliona Outram Khalili from 1991-2008 established his futuristic Earth Architecture techniques as safe in earthquakes, floods, fires, and wind-storms, successfully passing tests and being permitted under the toughest seismic building codes in the world, in California.
In this workshop we explore new techniques, building upon the Ceramic Houses of architect Nader Khalili, for affordable building in India at Santiniketan near to Kolkata, India. Our long-term goal is to empower the common man to work with artisans, creating safe and beautiful buildings in harmony with human aspirations in art and soul. In the spirit of fusing tradition and technology, the workshop participants will learn with advanced Santiniketan students of art, ceramics and design. They will learn to build and fire a domed structure, an evolution of earlier Ceramic Houses techniques, in which the students' ceramics sculptures and utilitarian products may be fired along with the dome itself.
The workshop ends at the time of Nandan Mela, an art orientated fair, which attracts international crowds to the university town on Dec. 1st and 2nd. The proposal that a homeowner, or village collective, can make products in one room which can be sold to raise money to build the next room will hopefully be tested as the ceramic products will be offered for sale to increase the Kala Bhavana school fund for needy students, during the Mela. Participants are welcome to stay on the extra days and experience this cultural event.
The course is primarily for the Kala Bhavana students, but there are a limited number of five places for foreign students. Participants are advised to register before September 20th, to be assured of getting the visa and travel arrangements in time.
Ceramic Houses Photo Gallery
Ceramic Oven Workshop  August 28-30, 2015 Spain
Our next european workshop will be to build a Community Oven for DomoTerra's Institute of Ecobuilding & Sustainability, in Monroyo, Teruel, between Valencia and Barcelona, SPAIN. It will be conducted by Architect Iliona Khalili and Tommaso Bazzechi.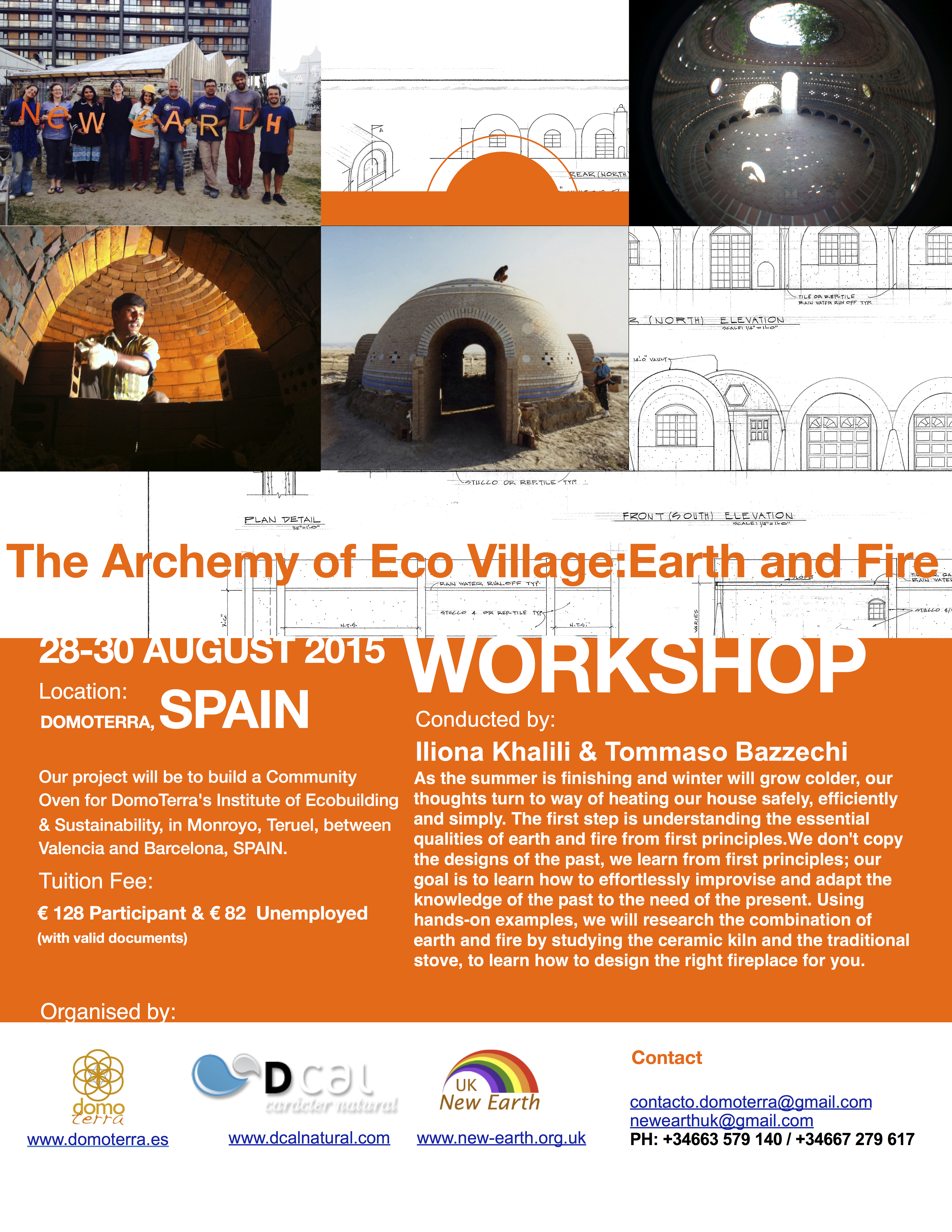 "Poetry Crystallised into Architecture" Research with us how the great mystic poets, and even prophets themselves, have inspired the space we humans build to live in, calling it house, environment, community and city. Please join us in the Pomme De Pain Cafe on Tottenham Court Road, London, on Thursday April 30th.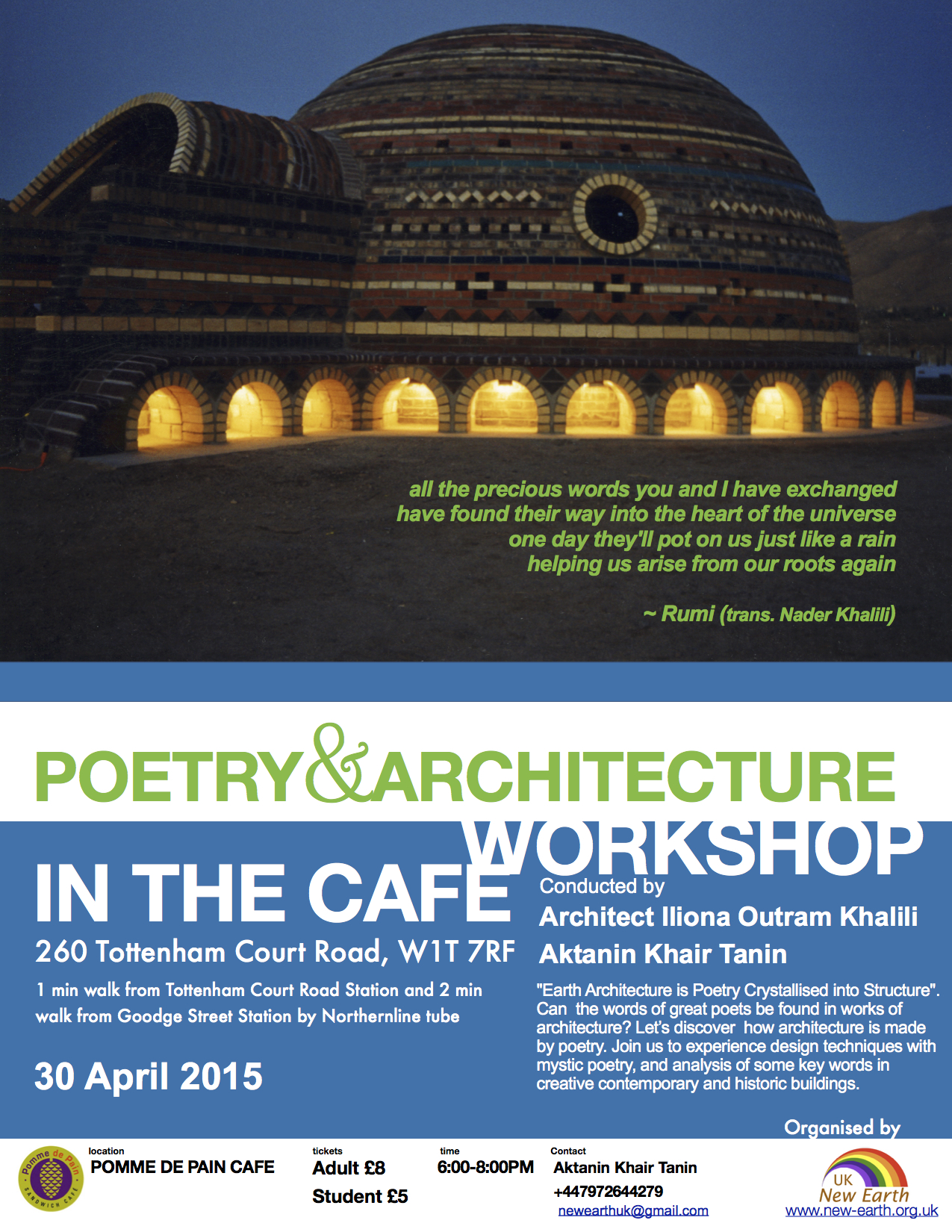 Sandbag Shelter June 19 – 28, 2015 Cyprus
contact: sofia.matsi@dr-rath-foundation.com  +357 22512401 +357 9931452