21st Century  Eco Village Design:
Hands On Workshop on Ceramic Dome in South East University's Revised Date & Time 9:00 am, 18 February. Registration still going on till 17th Feb on campus, Dept of Architecture, Tejgaon, Dhaka, Bangladesh.

Emergency Transitional Sandbag Shelter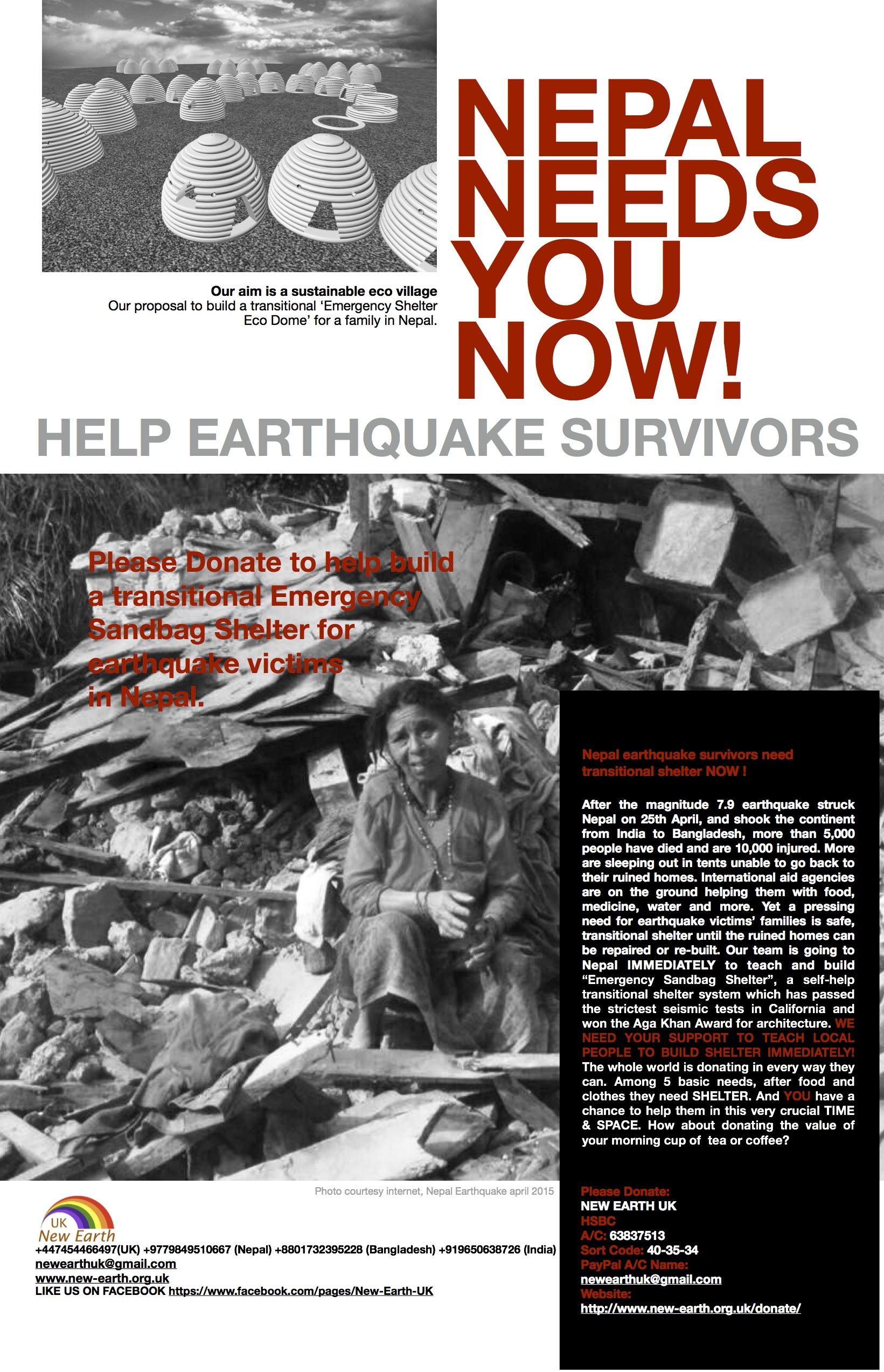 Dec. 8th – Nicosia, Cyprus.  – Emergency Sandbag Shelter and Eco-Villages, lecture.
Hosted by Dr. Rath Foundation: see the presentation here.
Presentation in Madrid, Spain, 2013
Video of the seminar can be viewed here