New Earth is a Company Limited by Guarantee, registered in the U.K. and dedicated to humanitarian goals.
Our board comprises professionals in humanitarian and sustainable arts related fields. We also work with experts in other disciplines related to Sustainable Eco-Villages.
We have no affiliation or work whatsoever with any other organization of a similar name, such as New Earth Foundation, or Cal-Earth Institute. Our independent and self-generated work is freely available to the public and therefore may inspire others to a similar path, or others may independently reach the same conclusions as us, confirming that all paths originate from, and lead to the same source.
Iliona Outram, RIBA is a founding member of New Earth UK, and a directing board member. She is an architect and member of RIBA (Royal Institute of British Architects). She was raised in London , amid the works of her renowned architect father, John Outram and her mother Rima's extended family.  From 1991-2008 she worked with humanitarian architect Nader Khalili to establish Cal-Earth Institute in California, where in 2003 he conferred on her the status of "Master Builder in E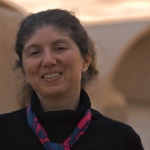 arth Architecture".  It was Iliona's unique honor that this title was not conferred by Nader Khalili on any other student or family member. Their work was awarded the Aga Khan Award for Architecture in 2004 for "Emergency Sandbag Shelter", for which she was the project manager. In 2009, after directing Cal-Earth alone for a year, she left to pursue an independent vision, working exclusively with Ansari Sustainable Living in upstate New York. She studied Sufism with healers Taner and Anne Ansari, and observed principles of their Sufi community. In 2012 she co-founded New Earth UK and contributes her study of "Archemy" and the Ansari Sufi teachings specifically in the field of architecture. She has taught in workshops and university conferences around the world, in Bangladesh, India, Tanzania, Cyprus, Spain, Italy, and the UK. In 2015 she led the New Earth team for the Emergency Transitional Shelter Project in Nepal for Earthquake Survivors.
Aktanin Khair Tanin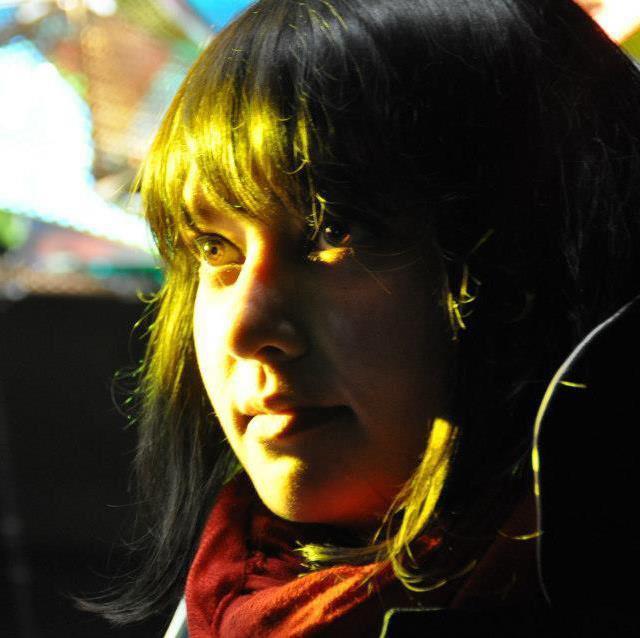 has experience as a Coordinator in the South Asian region and Board of Director, specializing in Design Development and Networking.  She graduated in Graphic Design with a post-graduate degree in Mass Communication from the University of Bedfordshire, UK (Sep 2001- Nov 2005).  While she  moved to Bangladesh (from Jan 2006- Jan 2010), She was lecturer and then Head of Department, Graphic Design & Multimedia Dept. in Shanto Mariam University of Creative Technology, and later joined as Art History Lecturer in the University of Dhaka's Faculty of Fine Arts as well as the first Coordinator of the Dhaka Art Center. Since she moved back to UK, She has participated the "Building Happiness" workshops at the Southbank Centre in London, worked with Small Earth's Earth Dome project in the Threshold Centre, Shropshire, UK and has been working as a K where he teaches and designs with earth architecture, as Directing Board Member of New Earth UK since May 2014. She organizes workshop in Bangladesh, India and in March 2014 she coordinated and worked as co-instructor for 70 architects as participants in HBRI's (Housing and Building Research Institute) 'Emergency Earth-bag Shelter House' workshop in Bangladesh, . She also worked as co-instructor and  coordinated 150 architects as participants in HBRI 'Ceramic Dome' workshop and lecture session along with Architect Iliona Khalili at South-East University, Ahsanullah University, Campus Social Development Center (CSDC) in Bangladesh in February 2015.  Currently working on 'Workshop in the Cafe' series in London and Emergency Transitional Shelter Project in Nepal for Earthquake Survivors. Recently conducted 'Ceramic dome: Tagore' workshop in Kala Bhabana, Visva Bharati University as Design instructor at Santiniketan, West Bengal, India Nov-Dec 2015.
Tommaso Bazzechi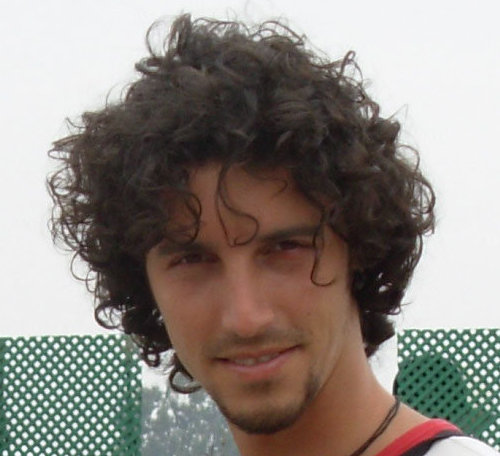 is an architect and a directing board member, with extensive experience  as a project manager in design, building and development. Tommaso runs his own property development company in Italy. As co-director at 4-People, he designed and built a 2-storey Earthbag orphanage in Kenya and developed other sustainable projects such as water systems, solar power stations and pellet production. With Small Earth, he worked on Hounslow Heath Infant School and the Festival of the World showcase dome and public facility at the Southbank Centre in London. He teaches and designs with earth architecture, as well as permaculture gardens.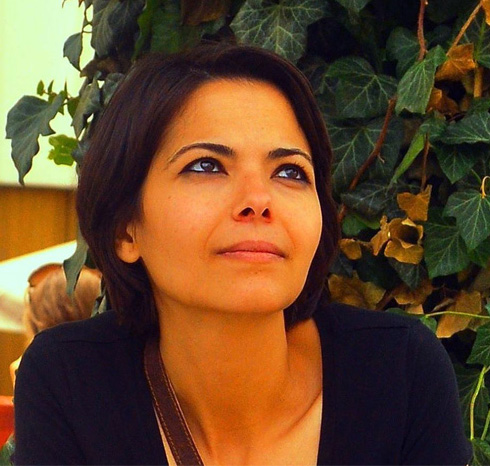 Asma Bee is an international Permaculture design consultant and
educator based in Europe and the MENA region. She has studied Economics at New York University, and spent many years working in the Investment & Financial Services sectors. While she was looking for a more holistic and regenerative ways to serve our planet, she discovered Permaculture, and went on to study Permaculture Design Science under the eminent designers and professors Bill Mollison and Geoff Lawton in Australia. She has served as a Permaculture Co-teacher and Designer for land, community and habitat restoration in places like, Yemen, Jordan, Greece, Australia and Egypt. She has been part of  aid work, educational projects, and Sustainable Permaculture Design Consultancies for a number of government agencies, UN, private development firms, NGOs, and educational institutions throughout Asia, Africa, Australia. She continues to serve as an international Permaculture teacher and consultant for the Permaculture Research Institute in Australia under the direction of Geoff Lawton. In addition to her Permaculture work, Asma Bee is a vegan/vegetarian chef, a translator (English-Arabic-English), and a freelance tour leader within Europe, the U.S. and South Africa for business, leisure and educational tours.
 Volunteers and supporting team:
Arch. Bikash Saud Ansary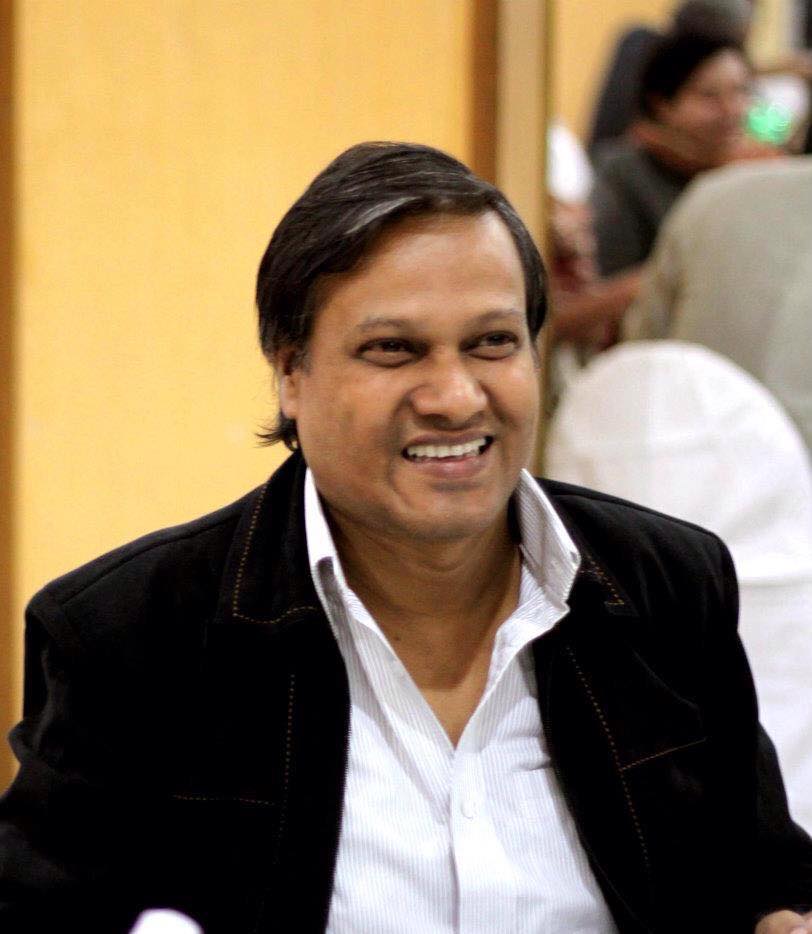 is the Head of Dept. in Bangladesh University, having done his postgraduate degree at BUET and taught Interior Architecture at Shanto Mariam University of Creative Technology. As a volunteer consultant and assisting instructor, he helped to organize 70 architects as participants in HBRI's 'Emergency Earthbag Shelter House' workshop in Bangladesh. He is also engaged in research work on low-budget, thin-shell structural techniques in concrete, bamboo, earth & other various materials. Bikash has a profound interest in vernacular construction techniques.
 Fatiha Polin is a freelance architect in Dhaka Bangladesh. She is a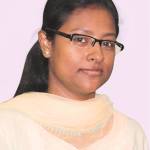 member of institute of Architects Bangladesh (IAB) Dhaka. She graduated in Architecture from Ahsanullah University of Science and Technology. She was working as architect for SREJANEE UPADESHTA LTD. (2010-2014) and Roshan Ltd. (2007-2010) in Dhaka, Bangladesh. She has participated in several workshops on building services, Building Code, Sustainable Green Living etc. arranged by IAB, BUET and other organizations.As a volunteer she has participated in workshops on 'Emergency earth bag shelter' in March 2014 and 'Ceramic dome' at HBRI, South-East University, Ahsanullah University, Campus Social Development Center (CSDC) in Bangladesh, February- March 2015. Recently conducted 'Ceramic dome: Tagore' workshop as Architect in Santiniketon Nov-Dec 2015.
Khaled Hakim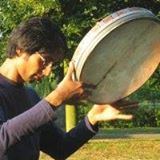 is a Sufi musician a founding member of 'Ansari Sustainable Living UK', which became 'New Earth UK'. His music is an inspiration and plays a key role in community building. For the last 10 years he has organized mainly Sufi-related cultural events and supplied arts workshops to museums, schools, festivals and corporates, as well as through his own Meet-Up group.  He founded a non-profit arts organization – Silk Roads – to work in spiritual arts and interfaith:  "As a part of my Sufi practice I ended up as a musician and teacher of the Sufi frame-drum." With Silk Roads Khaled has delivered programmes to British Museum Lates, Science Museum Lates, V&A, Ismaili Centre, Discovery Museum Newcastle, Brent Eid, Barking Big Dance, Rise Festival, Leighton House Nour Festival, Ealing Spring Music Festival, Mastercard Priceless events, Muslim News Awards, and many more.