"At Home in the World" article describes the issues which concerned us in the Vaulted House workshop.
The workshop was completed at Domoterra at their Institute of Natural Building, in Monroyo (Teruel), midway between Barcelona and Valencia, by students of Earth Architecture and Sustainable Living, and others who had taken a basic earth building course.
Check with our New Earth FaceBook page for details of the next Vaulted House course in Spain.
In 2017, our hope is to develop on the basic vaulted prototype, with new innovations in materials and space planning.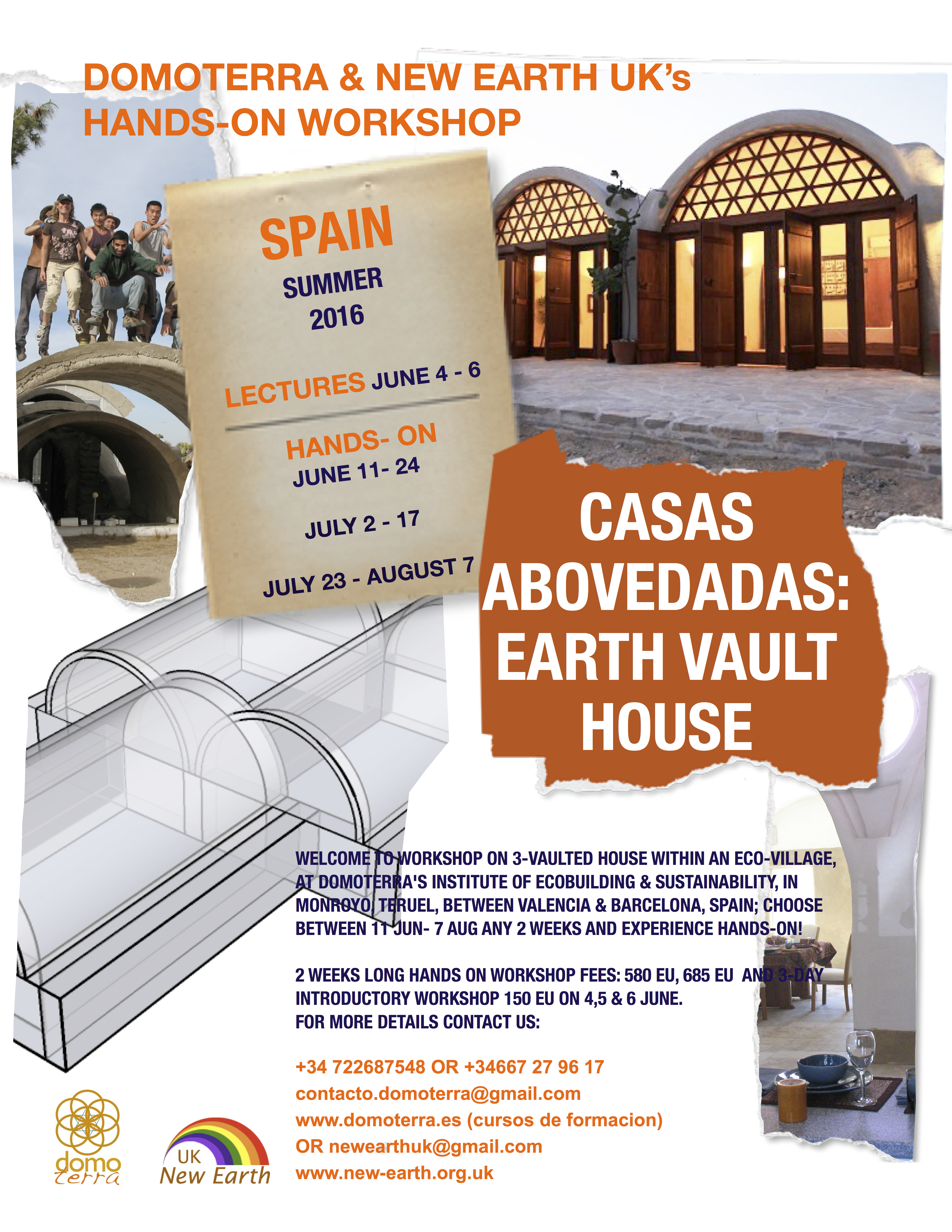 During the Summer months between June 3rd and August 7th, we will be teaching and constructing a 3-Vaulted House according to architect Nader Khalili's design. There are three 2-week-long intensives, and an introductory 3-day long weekend. You may attend one or all of these. The techniques and design for the 3-Vaulted House system, are taught in Domoterra's unique setting of Eco-Village at the traditional small town of Monroyo. As a special bonus, a weekend course in Ayurvedic acupressure and reflexology, is offered, for which you may also register.